Tackling the Tough Topics: We Answer Your Questions
Do cash advance loans affect my credit?
While traditional loans may affect your credit sore just from the initial application reporting as an "inquiry" on your credit report, most cash advance lenders do not rely on your credit score in order to determine eligibility for service and will not inquire on your credit initially. If you find yourself unable to pay back your balance, however, there can be negative repercussions to your credit report and score which is why you should use funds wisely as if they were traditional loans. For more information, read cash advance vs. traditional loans section we have provided.
What are the requirements for getting a cash advance?
The requirements for being approved for service vary from lender to lender but typically all borrowers must meet the following basic criteria:
Be at least 18 years-old
Be a United States citizen
Have a minimum monthly income (usually $1,000)
Have an active checking or savings account in good standing (overdrawn accounts cannot receive payday loan deposits).
What is the interest rate listed for?
Usually these services rely on a flat fee based on the amount you borrow to determine how much you will have to repay. A lender that requires $14 per $100 borrowed will require that you repay $456 for a $400 loan, for example. This amount translates into an annual percentage rate based on how long you choose to keep the service going. Federal regulations regarding the cash advance and payday industry through the Truth in Lending Act stipulate that this converted APR must be visible on the website and your loan documentation as well.
Does PersonalsFinance.com offer cash advance loans?
No, no cash advance loans are offered directly by this website or its creator. PersonalsFinance.com serves as a network gateway for cash advance lenders and as an assistance to consumers who are interested in receiving that service.
What size cash advance can I get
There are several factors that determine the size of the cash advance loan you are able to get. These factors include, but are not limited to:
State regulations - Many states have laws limiting the amount of money that a lender can offer to customers at any one time.
Your income - As with any loan situation, the more you make, the more you are considered capable of paying back without undue hardship.
History with lender - The first loan you make and successfully pay back may be limited by rules that the lender has in place. Successive loans will increase this amount, allowing you to borrow greater amounts in subsequent loans if you choose to.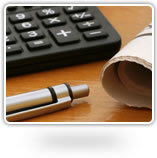 Your lender will make you aware of any regulations or limitations to your loan amount when you have been approved for your loan before you sign, or you may call them and ask for restriction information at any time.
How long does it take to get my money?
This varies by lender but in most cases you can expect to receive the money for your loan in the business day following the completion and verification of your loan paperwork and income.